ANGELTRAX
HOME
Ich Hett in mein viel cray cray traum, nicht gedenk stuff like this.
Never in my wildest dream did I think stuff like this.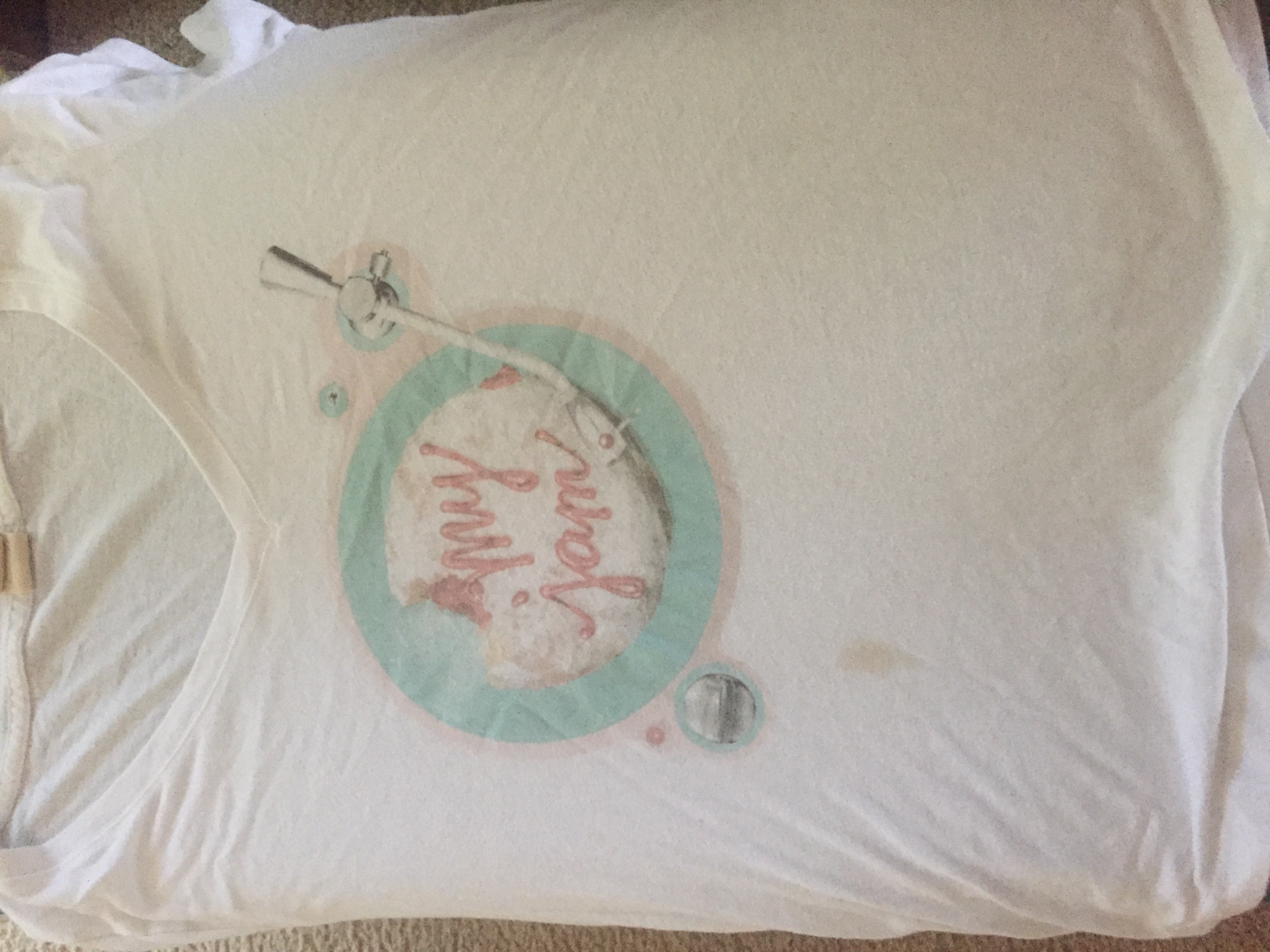 Sept 20th. In honor of Ke$ha, material luxury, and $50 a week which according to "sources" is the minimum wage in Mexico.
I still am flunking economics, but here's the hook
DISC JOCK ON THE CLOCK DJ PUT HIS PRICES UP TWO GS THAT'S YOUR FEE SOUNDS A LITTLE STEEP TO ME. NOW THE PARTY DONT START TILL THE DJ WALKS IN
One of my vintage Hollister Tee circa 2014.
Willing to sell to the right buyer, as in I'll trade this Tee for a dream on tee. I'm kidding ok. Remember when we got the Gennaro tees for the friars?


AUGUST 29 COLD PLAY
is the death of John the Baptist and we could go Battisti but I took the easy way out, just messing around with my prayers and Cold Play. ( Hard Core Fans will remember, I tried to use Viva La Vidas to write a funny love song but Jemmy said it wasn't the correct articulation.)
Anyway this song isn't about personal emotional experiences, so there is no problem.



This is an album of mashups which follows HISTOIRE DE COEUR,***** and it's another personal autobiographical bunch of stuff.
It could be considered as empirical evidence that music has an effect on the human psyche even if it is not immediately obvious and could also be presented as "applied musical psychology".
The author has always had the habit of making up songs however, had never noticed that they caused any deep emotions aside from "cheering up" and getting your mind off your troubles.
For example you sing a happy song or dance or both and you feel better. Nothing more complicated than that.

The only knowledge Dud had of crushas can basically be summed up by a classic tune loved by Julio Quinto, a figure from her childhood from R.D.
This song, which is funny and bailable and makes no mention that crushas could ever contain dangerous javelins, is called ME SUBE LA BILLIRUBINA.
The second ANGELTRAX Album was made over the summer trimester of the VALANGA DI VITA, that demonstrate how tuning in to the engelvine can actually help you solve problems that seem to have no solution.
You can confront fears, and dangerous situations, and with the help of angelic advice, even figure a way around them or through them or over them or what have you.
That is not to say it is easy. That is simply to say it's possible.


CHRONOLOGY OF SONGS: MAY NEED SOME TWEAKS.

JUICE QUEENS OF THE NIGHT,
THE SONG MAKES IT REAL,
FUN FUN FUN,
FASTER THAN MY BEEFCAKE,
SOME GANGSTERS,
ENGELVINE
ALL ABOUT THAT GRACE,
I'M NOT AFRAID,
BATTLE HYMN OF THE GABUZZO.
Friend of the Angels (the Strawb Song)
This is engelblau when you don't say Hello to him. He feels sad. He says, "not even Ciao?"

In the beginning of the summer, the singer had discovered that THE SONG MAKES IT REAL, and felt uneasy about the HISTOIRE DE COEUR but shifted attention over to the TED TALKS.
WHEW.
At the same time, Jemmy had commented that the phrase "LLOYD DJS FOR THE JUICE QUEENS OF THE NIGHT" wasn't really getting at the essence of what was in her heart.
After a while she was shocked when she discovered the song Faster than My Beefcake in her heart.
That is, making fun of something is a way of coping with fear, based on the fact that men who have been sexually abused often get blindly enraged and strike out at whatever is in their face which often is a woman though in the case of Panzram it was not.
This led to the story of Panzram etc.
After she wrote the Charlie song, she felt better and stronger and decided she didnt necessarily need pistoleros if the engels would go with.
However, skirmishes with Gabuzzos led to the thieving of a debit card.
Hence the GOTYE song.

SOME GANGSTERS-- a GOTYE mashup performed here in the psych ward studio (golly gee they do pamper psychos these days don't they) by the famous duo Shockley and Scemo.
Will be coming out later today on their screwed up label SCANDALI E SCIOCHEZZE SCATENATI
LISTEN AT YOUR OWN RISK.
Eine kleine articulation, neine big deal. STILLE, RUHE, SHHHHHH.DIS GENDENKEN SIND FREI. SHHH. PEACEFULLY. WHO KAN ZIE ERRATEN? ZIE FLIEGEN FORBEI LIKE NACHTLICHT SCHESCHATTEN.


ENGELVINE SONG LYRICS

WELL? I BET YOU"RE WONDERING HOW I KNEW/all this stuff about the college of Blu/never seen the like of it before/and it's a little bit freaky, that's for sure/Don't you know I heard it through the Engel vine/that's where you tune in to the divine/I heard it through the engelvine/and it's sure to educate your mind honey honey yeah

Then Engelblau suggested she do the steps anyway, just hang a clothesline in front of the house, and put sheets on it so the hasslers coulndt see anything.
The police came to investigate, four bruisers with guns, thinking that the Gabuzzos had returned and set up a trap. But engelblau stood by her the whole time.
And that is why she sounds so fierce in "IM NOT AFRAID" because that's what happens sometimes when you have to defend yourself.



ALL ABOUT THAT GRACE
The Strawbs Mashup was inspired by the Sal Maida set then when Gayance played the Maria Puta song. Because it is quite true, that when you turn down a man sexually and they feel affronted in their masculinity they call you a slut and often this is the prelude to an assault.
It's unfortunate but true, and any study of assault statistics will support this.
So when you hear the word hoe or slut or bitch, you get scared because it implies violence. It just does.
However, the engel suggested a song rather than letting anger, fear or confusion get the better of me.
Like Santana said "If I send you to Hell I'm gonna go there with you and I don't want to go there with you.

ENGELFREUNDE (NO SOY PUTA)



Here's a cool mashup to fool around with: Its' a good answer to Engelblau in the two fingerz, cause that's heavy on the bass. So you make Jemmy smile, just sing this one.
I'm all about that GRACE NO DEVIL --stage directions, choreo, you make the sign of the cross, kiss your thumb, then cornuto horns when you say NO DEVIL JAJAJAJJAJAJJAJAJ I guess its pretty clear, I aint no Jesus II, but I been praying praying like Im SUPPOSED to do, cause I got that DREAM DREAM its joy that I chase, it's alright if you guzzle, it's alright to titrate it-- You know my mamma she told me (here hold up the statue of the guadalupe) dont worry when you backslide, (did she not tell Juan diego not to worry about anything? Yeah, she did) bla bla you just give God a little more glory when you get it right-----its like, you show up with all your sins and you just belt it. And you could even imagine the singers were saints or angels or whatever.
Im bringing Bilbo back, go ahead and tell those nazgul witches that!
THis video is so derivative like the male dancer looks like the one from BRAVE and the long fancy table looks like the one from "The way you lie" remember that one?


BATTLE HYMN OF THE ENGELBLAU.
ENGELBLAU'S EDIFICES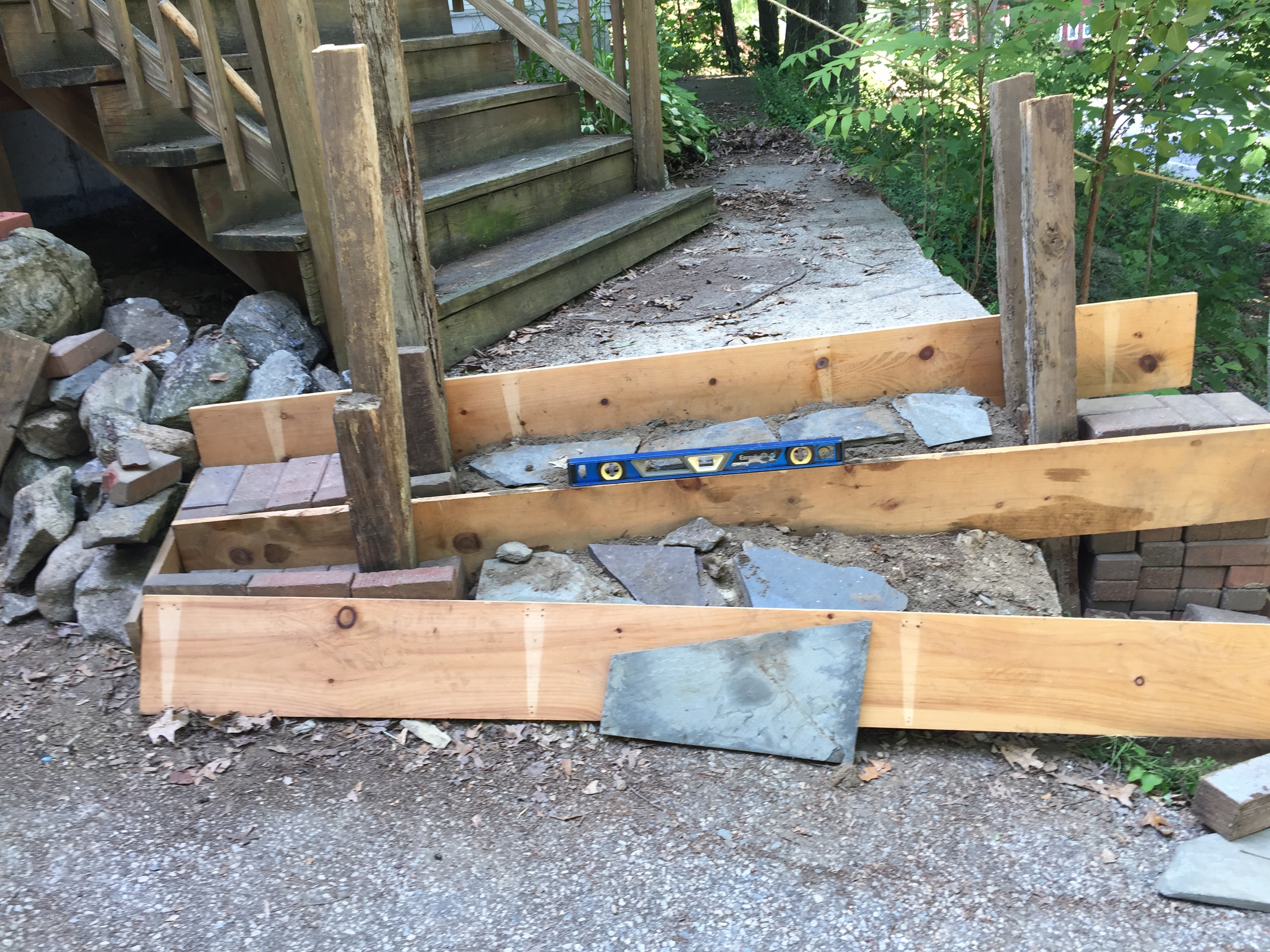 Engelblau helped milk dud to figure out a way to fix the steps for the insurance company without the carmines.
THEME SONG: THE ICONIC EMINEM MASHUP-- IM NOT AFRAID TO USE MY HANDS --WILL IT CRUMBLE? OR WILL IT STAND? WE"LL HAUL THESE ROCKS TOGETHER UNLESS THERE'S A STORM, (which there is right now lol) THEN WE"LL DESCANSA DRY AND WARM
IF YOU GOT ENGEL, YOU NOT ALONE, HOLLER IF YOU NEED HIM TO HELP CARRY THE LOAD
(Im praying up, gonna show those carmines, I'm sanding up, gonna dig this ground omg this has mad potential lol) NOT DONE YET THOUGH AND VERY VERY FRUSTRATED.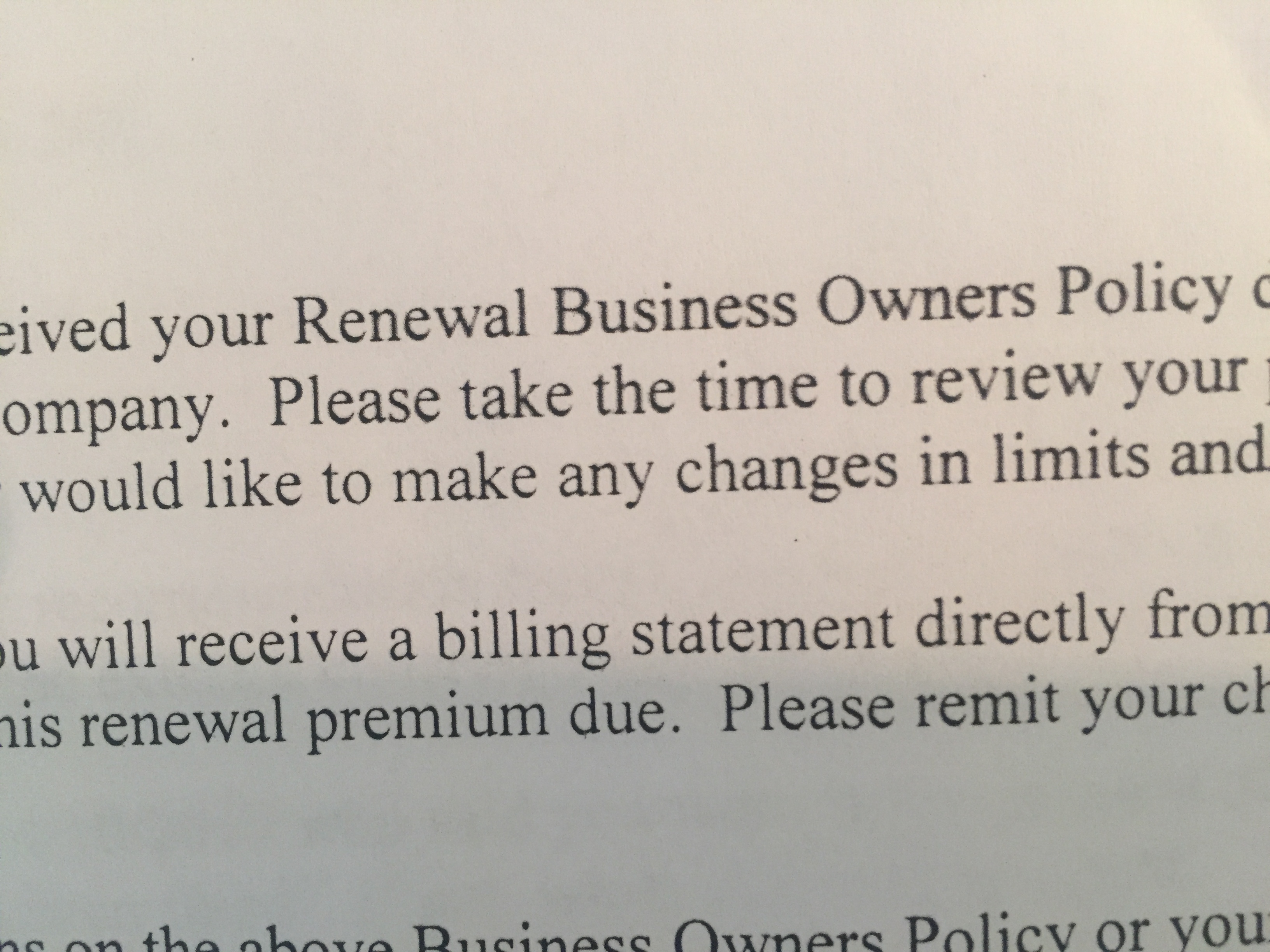 Yes, the landlord got the policy approved based on the promised completion of MILK DUD'S MAGNIFICENT MEXICAN MASONRY
So hey Carmine, you talking to me?
Cause there's nobody else around right now. Guess "ladies" can haul rocks too.
HERE WE NEED TO PUT THE WEIRD BIRD GIF

BATTLE HYMN OF THE ENGELBLAU, after debut album HISTOIRE DE COEUR we find Engelfreunde back in the Studio to record BATTLE HYMN OF THE ENGELBLAU containing the smash hits
ALL ABOUT THAT GRACE, Meghan Traynor
HEARD IT THROUGH THE ENGELVINE, Marvin Gaye
FUN FUN FUN (TILL BLUSCEMI TOOK THE BUGATTI ) The Beach Boys
I'M A FREUNDE OF THE ENGELS, by Strawbs,
IM NOT AFRAID,Eminem,
THE SONG MAKES IT REAL (shakira), SOME GANGSTERS THAT I USED TO KNOW (gotye) and
FASTER THAN MY BEEFCAKE FTP (which was the real meaning of Juice Kweenz of the night, it was just buried into my psyche and not obviously there, and warning, last two song contain objectionable lyrics coming from the "specked" past of milk dud. What a load --choreo for that expression is readjusting load of rox in caretilla.)

In regards to this whole saga and what happened to the valanga di vita and the gabuzzo, Sing this to the tune of battle hymn of the republic;
My nose has smelled the aroma of the burning of the haze/it was hazy hot and scorchy and it burned for weeks and days, Jah is quite mysterious and we cannot grasp his ways, but they're usually not quite that weird.
VERSE TWO: First I crushed on Harris, then it turned into a sea, I prayed and prayed but I could not escape the witchery, then a wrote a bunch of love songs and I said was that really me? Becuase I"m usually not quite that weird.
VERSE THREE: now we've got the engelblau to guide us on the road nad we hope that he will help us all to haul the heavy load and to manage the volcano when it happens to explode, and it's really not all that weird. AMEN.

THE NEWEST ENGEL TRACK: In honor of Sal Maida's Show, Gayance's show and the Engel speaking me words of comfort, we have the following track:
FREUNDE OF THE ENGELS a strawb mashup by Kraut Rap

I'm not a puta I'm a freund of the engels, (repeat twice more) and the engels never die.


****DESTINATION PARADISE
THE EVOLUTION
This is how you put it into the Engelblau universe, so it doesnt lose the thread.

It starts with the EXPERIENCE OF AN ENGEL ENCOUNTER.The story is all really documented in the songs.
The songs really explain everything.
The stages were the Post Malone stage which never got organized at all then the Lot Radio quizzes/gabuzzo stage and the crusha stage which I wiped out the STORY OF THE HEART because I was shy but its still there, it's just blacked out.
It made everything different and turned into the Song makes it real Angeltrax which actually is a physical force in your heart, and also in reality.
It actually does move stuff around in your life.
There are probably more than two dozen songs if you collect them all.
The context is the MUSICAL PSYCHOLOGY class, plus kandinksy's GEIST IN DER KUNST essay.
So you can't really say I didn't do anything last year. I just didn't do it the way I figured to do it but that's ok.


Remember the lyric from the WHAM mashup, Crazy Christmas. (that was BEFORE the HISTOIRE de COEUR thing happened.)
"me, I'm trying to find my way back to zion".
Everyone wants to get to Paradise, right? That's really the motivation for everything we do.
The thing is, you don't get there just because you want to, or under your own energy.
That doesn't work. Only God can say "let there be light" or "die, fig tree, die" and it happens just like that. We can't do that.
The angel has to come and help you and show you how.
So maybe if we "tell everybody" about that. So song selection could be about this. Just think about that, what does Jesu think about that?
The angel is the one who reveals the way to Paradise, right. Angels are all over the place in the bible how is it that we have come to not speak with them anymore?
I mean, look at the book of Tobit right there. Starts out with Bird qwee and bad debts, ends up with angels and lovers
Also, The Eucharist is the energy for this journey, right, I mean think about it when Elijah was in the desert he lay down to die because he was so frustrated, and weary, he was like O GOD let me DIE because I'm just a DUMPSTER FIRE, didn't the angel bring him bread and water.
And say, Get up and eat and drink or else this journey will be too long for you.
Didnt joseph dream of the angel, didnt the wise men dream of the angel.
So you EXPERIENCE an ENCOUNTER with the ENGEL, it gets kind of Emotional you want to Esconder (hide) or even Escapar. (escape) because you dont Entender (understand).
And obviously there is some stuff that the angel wants to help you with but you have to Escuchar (listen.)
Of course they know the way to paradise, don't they live there!!!