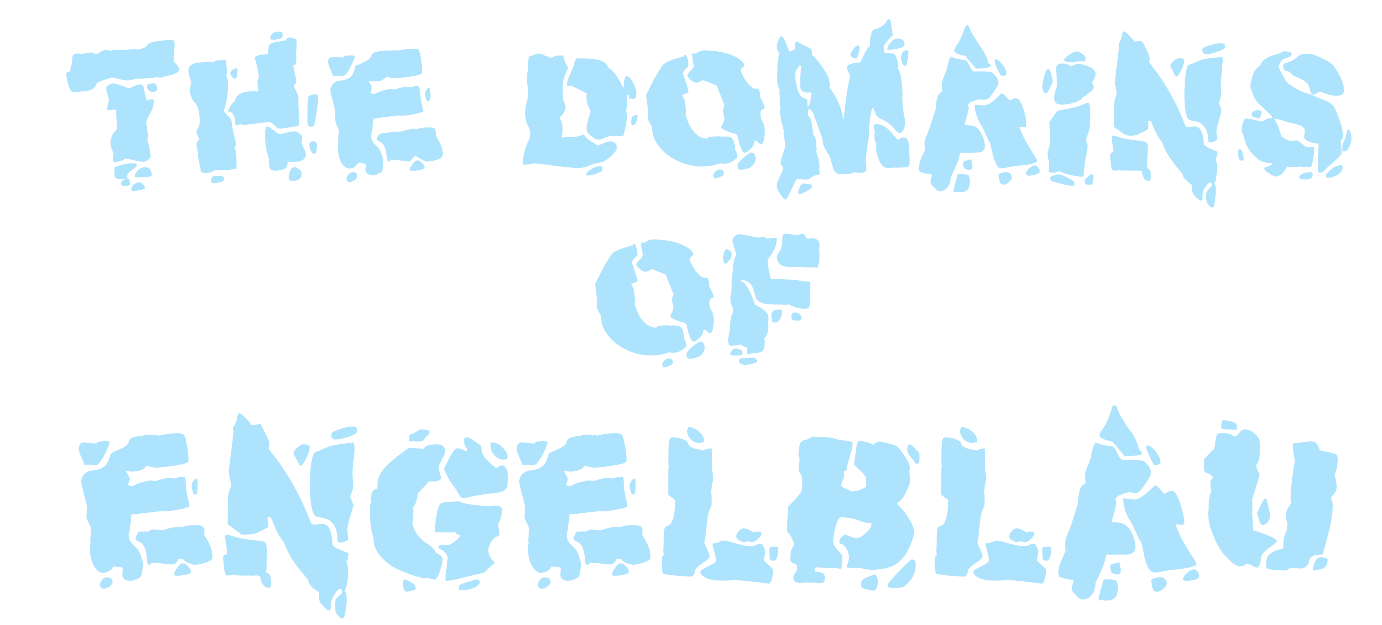 THE BLUE GROTTO found off the shores of the island of Capri (capri=goats in English) was sacred to the Roman Emperor Tiberius who believed water nymphs used to sing there because the acoustics were so good.
This image evokes the siren songs of Odysseus, or, with a less treacherous spin, the prophecy Tolkien put on the lips of Lady Galadriel to Legolas Greenleaf: "when you hear the cry of the gulls on the shore, your heart will then rest in the greenwood no more".

The sunlight enters in and creates the blue halo effect; visitors have to lie flat in a rowboat to squeeze through the narrow entrance. In a similar way, to enter the domains of Musical Angels we have to be humble and wee enough to listen to their voices.

In order to enter Paradise, you must become like a little child..that is, full of truth, candor, humility and wonder.
All matriculating students at "engelblau" college should "practice up" by taking the Angelic Aptitude Assessments, consisting of 100 Questions each on the following themes: Pinocchio, Frodo, Dante's Copernican Universe, Tolkien's Musical Universe, Phenomenology, Eucatastophe, Semiology, the History of War and Non violent resistance, Volcanos, Internal Combustion Engines, the origins of corporations and government, Cybernetics and Domains, Evolution, gardens, Astronomy.

The original Skandalon Skoolz, which are a compendium of the more inconvenient scandals of our collective culture, are to be presented as a distinct and separate body of material, with the caveat that they provoke unpleasant reactions in many people.
THE WAY OF HUMILITY WHICH IS THE SAME AS TRUTH.